Case Studies
Salesforce-Based Application Optimization & Standalone Product for a Sales Software Provider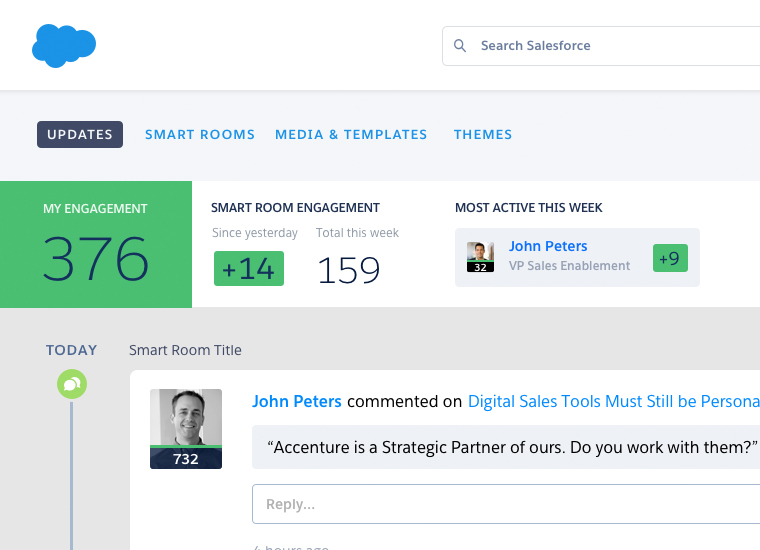 The Opportunities
Envisioned product couldn't be fully realized due to the limitations of out-of-the-box capabilities of Salesforce
Company desired to perform custom development within the Salesforce platform to achieve the desired functionality, aesthetic, and user experience
The Solution
We created new, insightful and visually appealing views of the sales pipeline within Salesforce, and established new functionality in the form of a virtual salesroom to facilitate prospect communication and conversion, with detailed tracking capability and predictive analytics.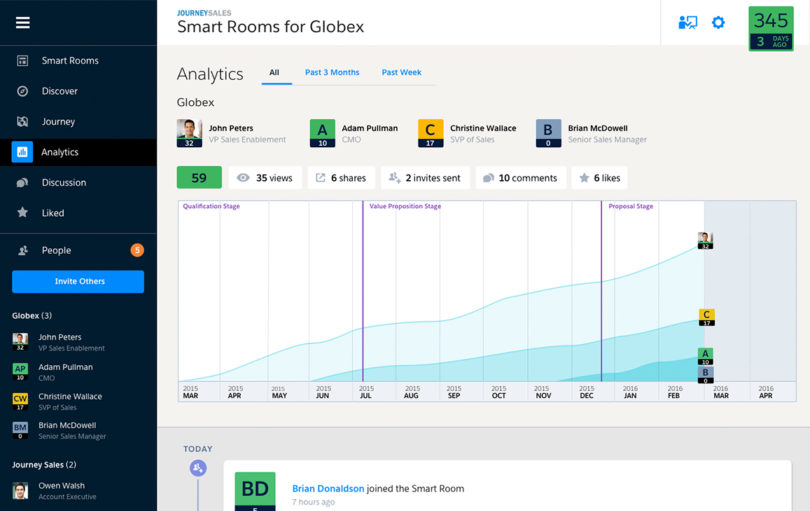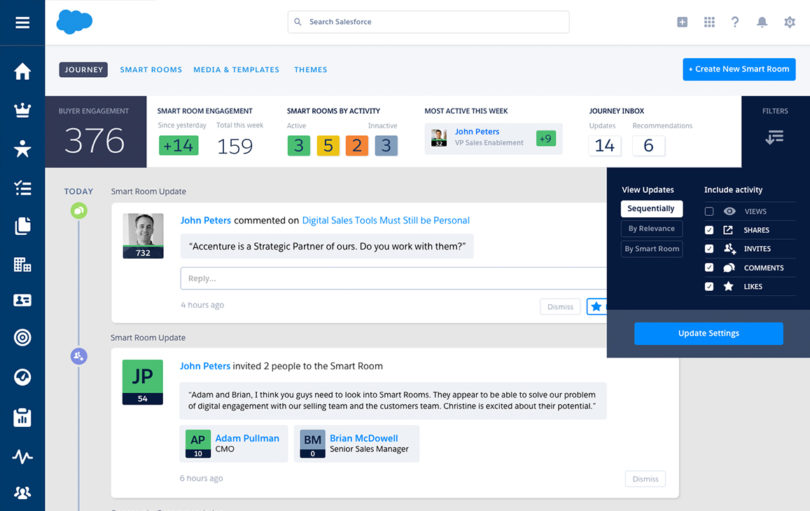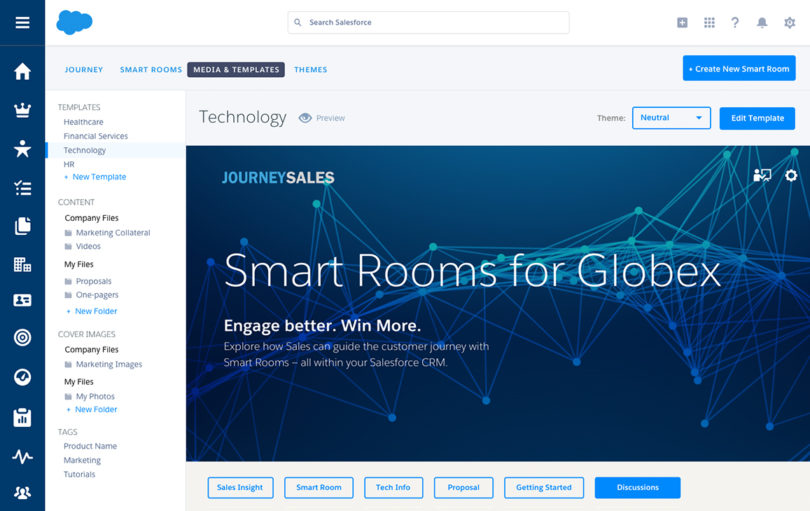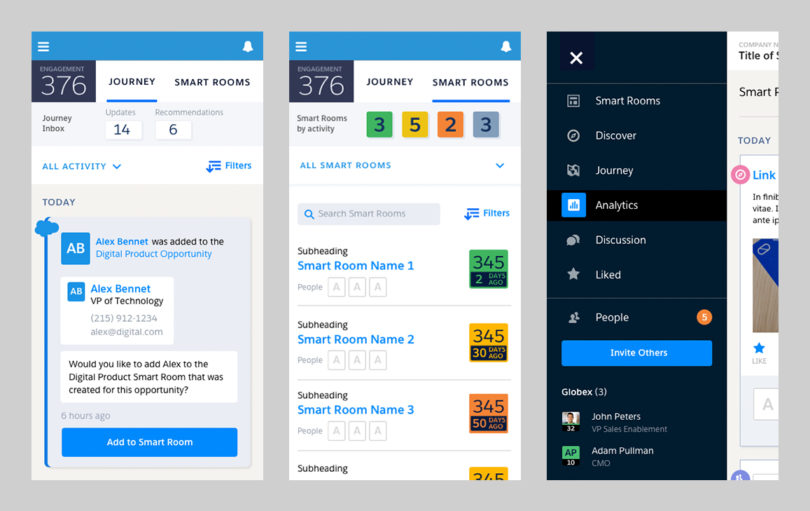 Our Approach
Optimize the product within Salesforce with improved workflows, iconography, taxonomy, and aesthetic rendering
Fully designed the interface and interaction model for the new custom areas of the product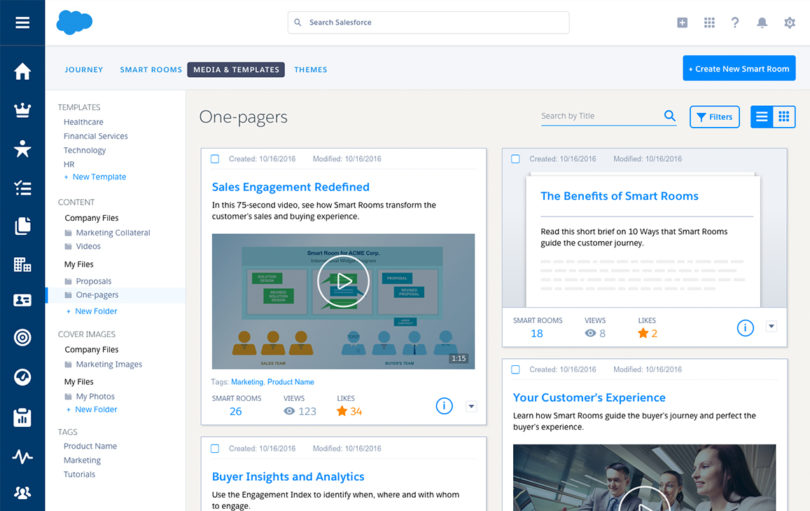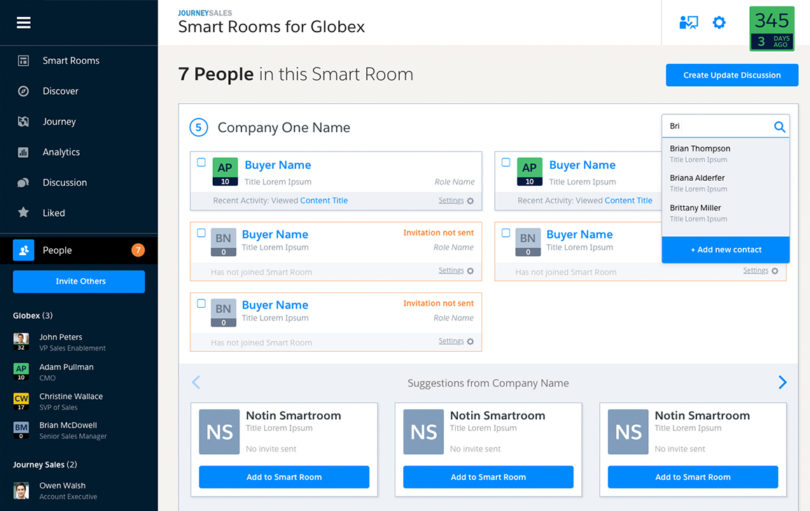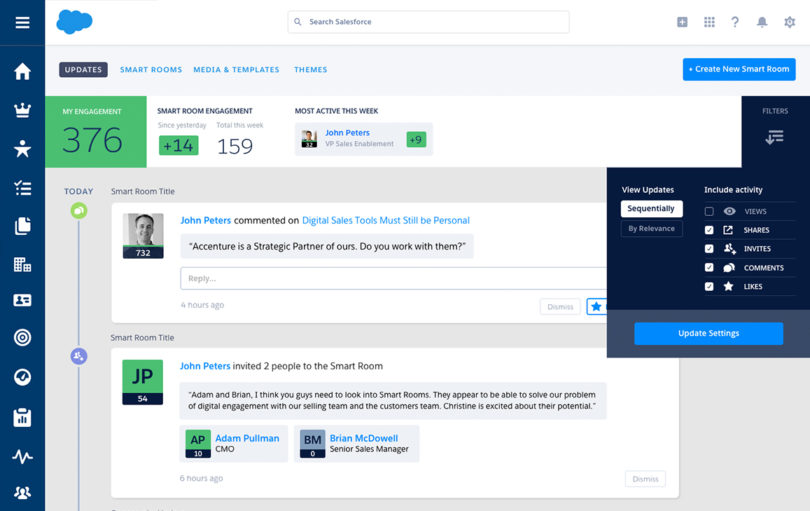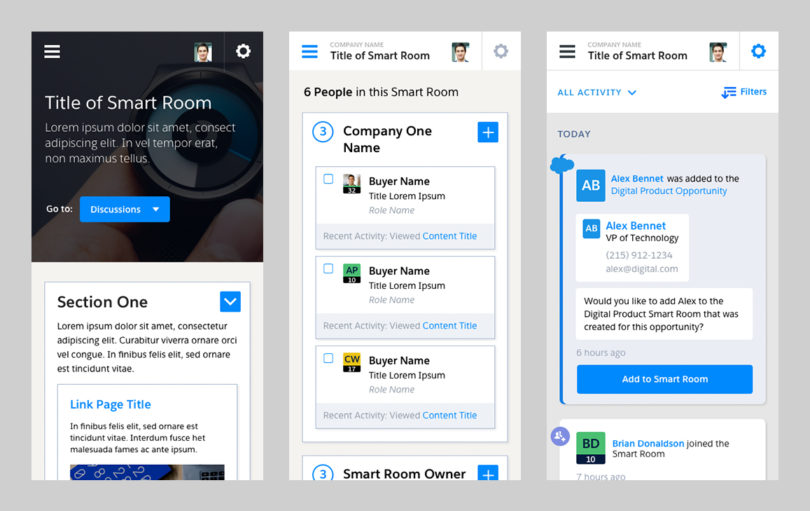 Design or Improve a Product or Service,
Digital Application & Product Design,
Full Experience & Service Design,
Improve Customer Satisfaction and Retention,
Improve Internal Communication or Collaboration,
Increase Brand Awareness,
Increase Employee Efficiency, Productivity, or Innovation,
Increase Sales or Improve Lead Generation,
Research,
Sales,
Software,
Strategy & Visioning
Send us a postcard, drop us a line
Interested in working with us?
We scope projects and build teams to meet your organization's unique design and development needs. Tell us about your project today to start the conversation.
Learn More