The Think Blog
The real secret sauce for successful project delivery? The PMO.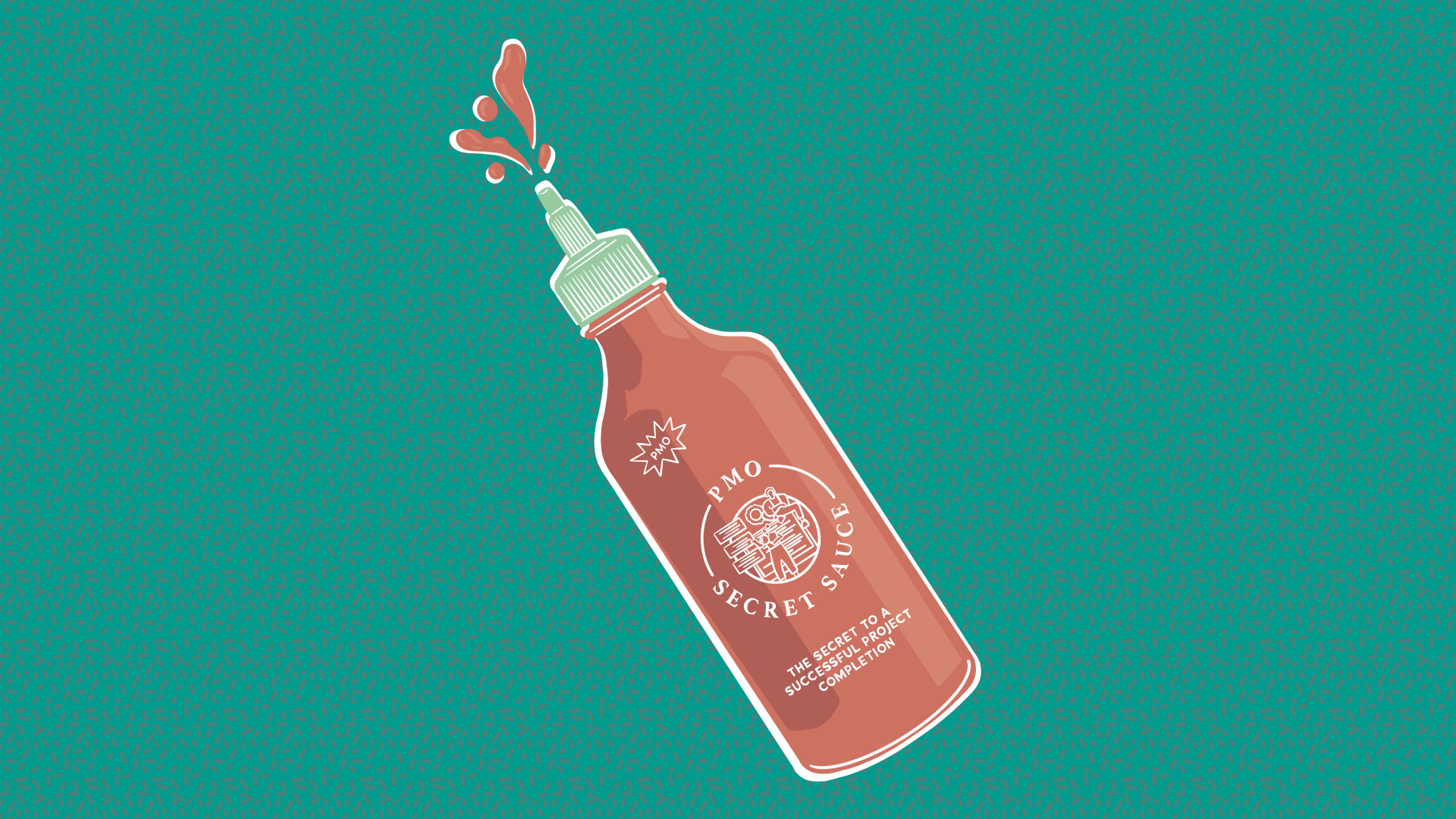 So you just got budget approval for that big product design and development project you've been pushing for. You're ready to improve your customers' (or employees') experience, but first you've got to find the right user experience company to partner with on the project. You're likely looking for someone with the design and development chops, but it's especially important that in addition to having design and development expertise, they can also prove they have a strong Project Management Office (PMO) as well. A great project manager (PM) coming from a strong PMO will feel like having your own trusted sage dedicated to your project. 
What is a PMO?
A PMO is essentially the project management equivalent of a command center—it's responsible for establishing and maintaining project execution standards within an organization and is critical for ensuring your project is delivered on time, on budget, and with no unpleasant surprises. 
Common responsibilities of project management operations teams:
Strategic planning: Drafting project charters, documenting scope and priority, developing and maintaining project plans
Communication: Establishing appropriate communication and escalation channels, cadence, and level of detail
Governance: Analyzing gaps, establishing appropriate processes, managing change, and driving adoption 
Managing resources: Defining and documenting an in-take process, tracking demand and capacity, fostering effective collaboration

And much more!   
These tasks might seem pretty straightforward, and PMOs are often an afterthought during the search for a new product design and development vendor, but they shouldn't be. They can make or break your product's success. 
Select a vendor with a solid project management office
Many agencies and consultancies can design and develop digital applications, but not all of them can meet their clients' delivery expectations. Why? So many do not prioritize the management and delivery of their projects. Here at Think Company, we've spent time and resources building our PMO team to ensure a solid customer experience and successful project completion. So, if you're looking for a vendor partner, you should select a partner that has a proven track record—think repeat clients—for managing projects to successful completion in addition to having proven competency in design and development.
Think about it this way: have you ever worked on a project that felt like it was constantly going off the rails? Maybe deadlines were missed, budgets were blown, or important details fell through the cracks. It's frustrating, right? Now imagine how much worse it would be if you were relying on someone else to deliver the project and didn't even know those things were happening until it was too late. That's where your vendor's PMO comes in.
A good PMO team provides value
A vendor with a robust PMO will have well-defined processes in place for planning and executing projects. They'll be able to provide regular status reports and other forms of transparency so you always know where things stand and what to expect next. They'll facilitate communication and collaboration between different teams and stakeholders, ensuring that everyone is on the same page and working towards the same goals. Importantly, they'll adapt their processes and tools to suit your needs. The best PMO will tailor their approach and style to align with your company's standards. 
But it's not just about keeping things organized. A PMO can also help to identify and mitigate potential risks to the project. You know that old saying about an ounce of prevention being worth a pound of cure? Well, it's especially true when it comes to managing technology projects. By identifying and addressing potential issues before they become full-blown problems, a strong PMO can help to reduce or eliminate costly delays or failures.
Ensure your project's success; Choose the right project management experts
In short, while the responsibilities and actions of the PMO aren't always the most visible in the final product, the final product is exponentially better for them. They'll keep the project on track, communicate effectively, and minimize risks. When you hear people use the phrase "secret sauce,"—The PMO is the main ingredient. So next time you're hiring a vendor for a digital product project, make sure to ask about their PMO. Your future self (and your project) will thank you.
If you're looking to start your product design and development project, we can assure you our PMO team is exactly what you need for product success. Chat with our experts today! 
---
Send us a postcard, drop us a line
Interested in working with us?
We scope projects and build teams to meet your organization's unique design and development needs. Tell us about your project today to start the conversation.
Learn More