Making the Inc. 5000 list is no easy feat, and it takes serious creativity and determination to do it even once; making the list multiple times is a serious feather in the cap and it gets exponentially harder based on the metrics that drive placement.
So it's worth proudly repeating that we made the list for the second time in 2014, at #2741. Brian and I attended this year's celebratory Inc. 500|5000 Conference, bringing a collection of outstanding speakers to Phoenix AZ—and here were our high points: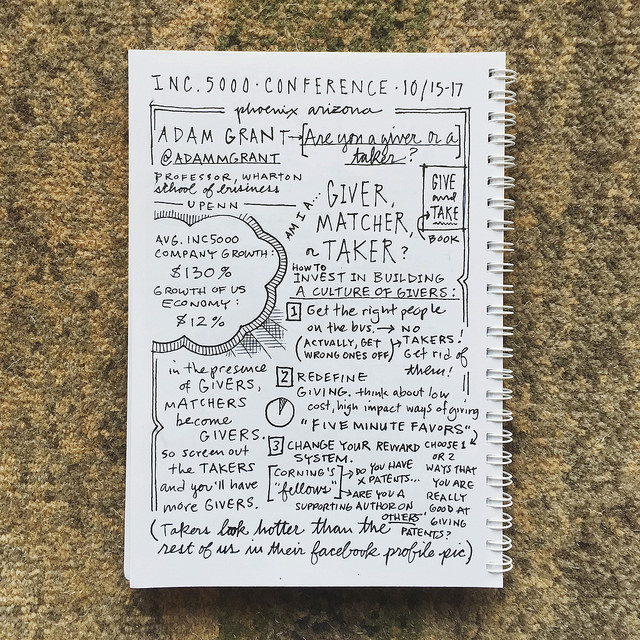 Adam Grant
Philly is known for rooting for our own (Adam Grant is the "youngest tenured and most highly rated professor at the Wharton School"), but there's no shortage of praise for this fellow so we're certainly not playing favorites just because we're from the same 'hood. The author of Give and Take: A Revolutionary Approach to Success challenged the audience to think about where they truly lie on the continuum of givers/matchers/takers (read the book—it's worth it), articulating the traits of each archetype and showing why the best strategy for success (in its multiple guises) is to invest in building a culture of "givers". Even if we all weren't sure if we were currently a "giver" as defined, Adam's talk sure made us want to be—with memorable take-aways like "think about low-cost, high impact ways you can give: identify what you're good at and use it to do five-minute favors for people". It's a form of "pay it forward" that we can all practice if we're simply aware of it and diligent enough to give it a shot. I'm taking up the challenge…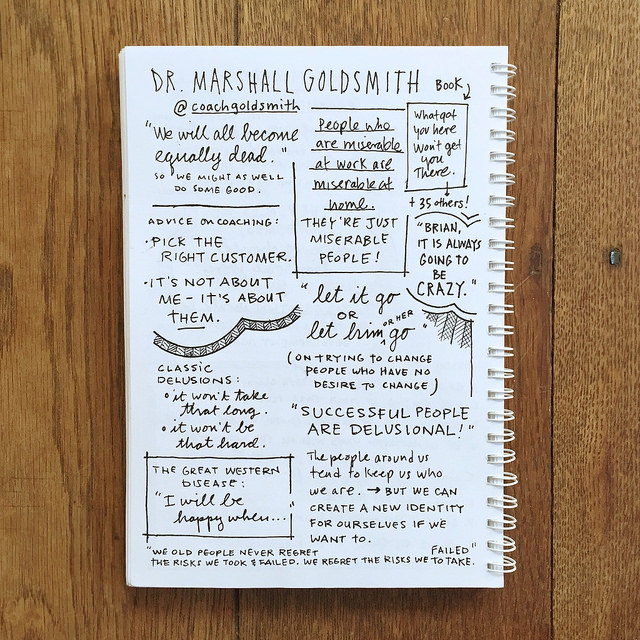 Dr. Marshall Goldsmith
So, speaking of the five-minute favor, one thing that really blew me away about Dr. Marshall Goldsmith is how incredibly giving of himself and his time he is—he shared his personal contact information with a room of several hundred attendees and was genuinely up for interaction and information exchange (and you'd be in good company; one of many insights shared came from a dinner with Bono… something that's on my stretch bucket list). Marshall is the author of 30+ books, but one of the most recent is "What Got You Here Won't Get You There", interestingly published in both prose and comic book format—and it's a fantastic guide for identifying archetypical bits of your personality, understanding why they may be limiting you (especially in terms of your interactions with others), and providing some tips for navigating through in order to get to your next personal level of success…which may look a lot different in reality from the picture you may have previously painted in your head. A passionate speaker with a real down-to-Earth style, Marshall and his message immediately resonated for me. This is practical, highly recommended stuff you can put into practice Day 1.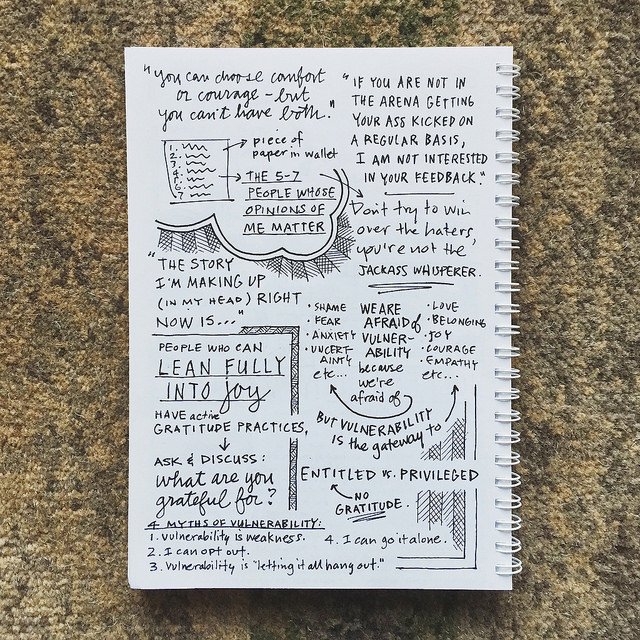 Dr. Brené Brown
If you're an Oprah fan, Dr. Brené Brown is likely familiar—either through that connection or because you've seen her viral (and incredibly powerful) TED talk on "The Power Of Vulnerability". In fact, I'm not going to say much else here other than this: do yourself a favor, find 20 minutes, turn off all other distractions, and watch that. The concepts can be applied to business but can and should be applied to the core of who we are as people… when my wife arrived in Phoenix for a little weekend getaway following the conference, I breathlessly tried to retell Dr. Brown's stories to her. While I didn't do them justice, the core concepts were just as intriguing in the retelling: several suggestions made by Dr. Brown are now regularly practiced/quoted by my wife and I, and even used with our very young kids.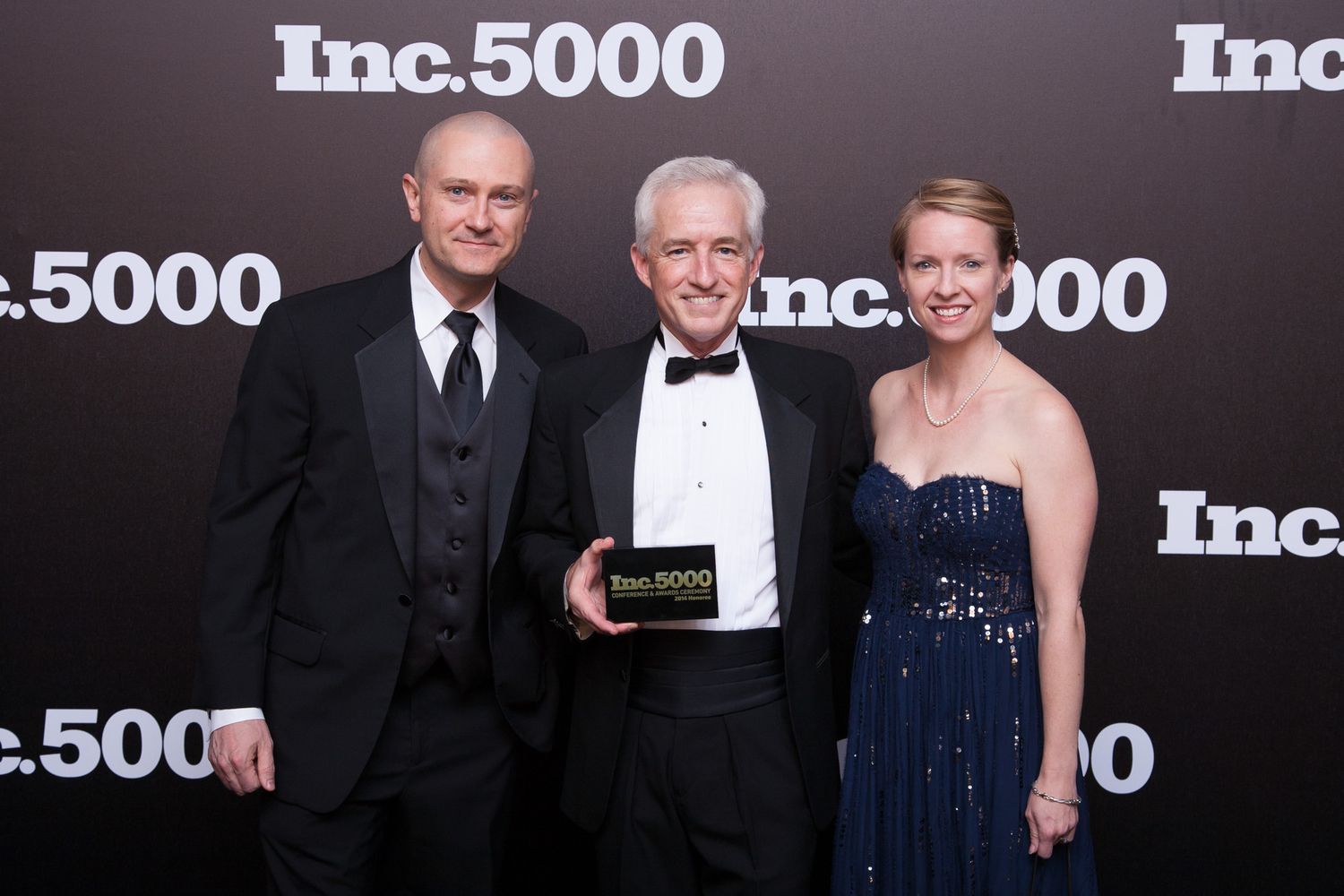 All in all, it was a much more powerful and game-changing conference for me than I had expected, and I love when I walk away from conferences feeling like I've not only learned a few things but have also done some self-improvement work.
---
Send us a postcard, drop us a line
Interested in working with us?
We scope projects and build teams to meet your organization's unique design and development needs. Tell us about your project today to start the conversation.
Learn More