Last week we hosted an event as part of Philly Tech Week called "Service in Philly: How Designers & Technologists Can Mobilize with A Mission." It was not a talk about our company, but about the Philly tech community—of which we are one small part.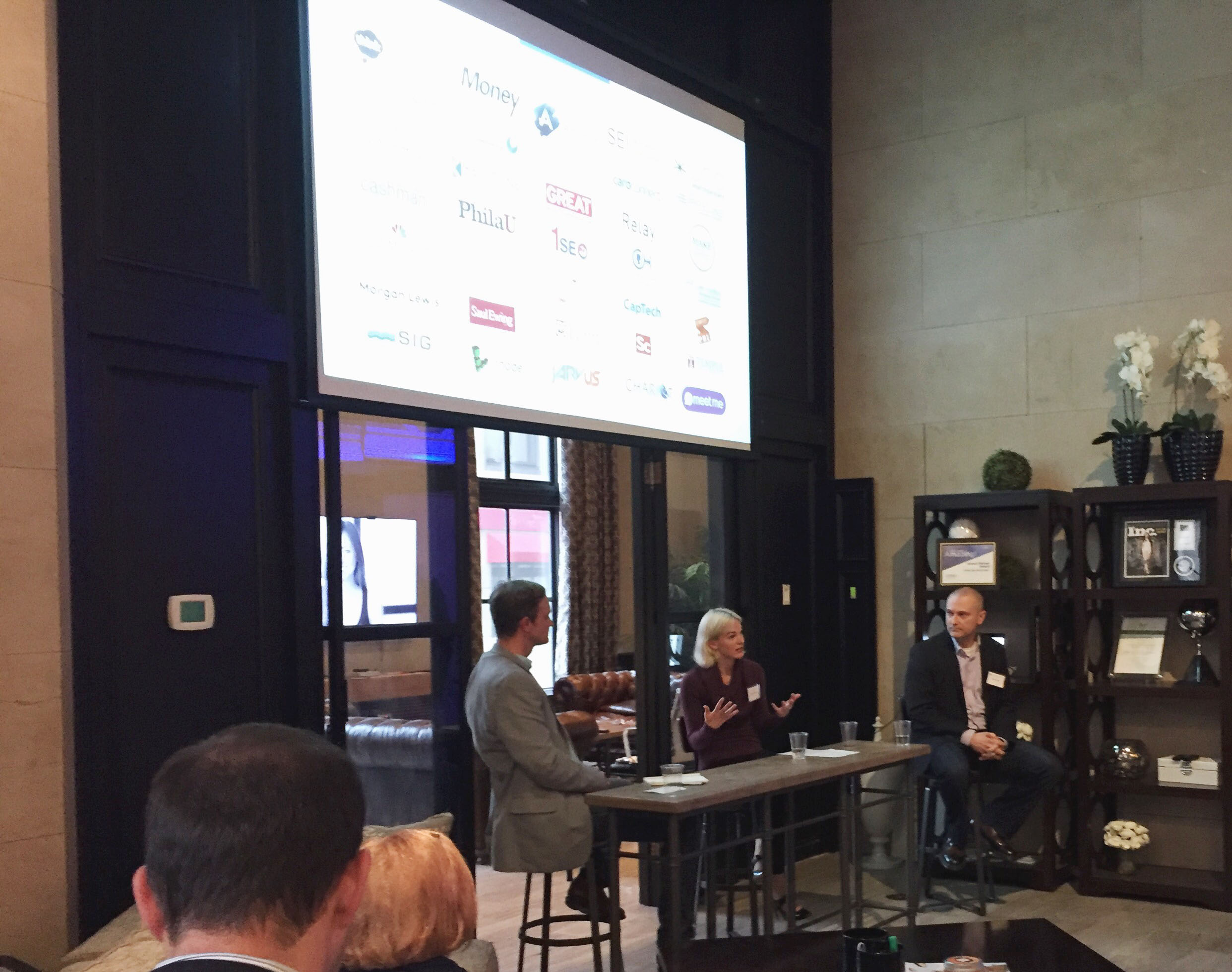 It was also admittedly a bit of a curve ball, and wasn't so much a talk as a call to action—but it was designed to build upon the following:
The Philly tech community is full of creative, passionate, highly-skilled, and talented people.
Although we certainly compete at a high level for work and for talent, there is a bedrock sense of community and camaraderie among us. This includes a shared interest in elevating our craft, continuing to show to the world that we're a digital hub as good (or better!) as any other, and in having a good time together as we strengthen our collegial network.
We genuinely and viscerally love our city—repping and defending it fiercely, but also acknowledging where there is room for improvement.
Small groups of us have been meeting for years, discussing how we might spark up collaborative grassroots efforts toward positive change. But the reality is that when the demands of our day jobs, families, and other activities heat up, those grassroots efforts tend to end up on the back burner—either smaller in scope, or fizzling out altogether.
But what if we could identify an established cause that deeply affects us all on both a social and professional level, and join together to really put our combined weight behind it? We could do something monumental together. The kind of thing people all across the U.S. (world?) would write articles (books?) about. The kind of thing that would show what is possible when we reject the slow, bureaucratic paths to change and just GET IT DONE. The kind of thing that would serve as a model for other cities to similarly improve their communities. Other cities already want to be like Philly. Let's make 'em want it more.
Here's what we're talking about: homelessness, hunger and litter.
These are not esoteric concepts; we literally see them and their effects every single day. There are those who are impacted first hand, who deserve appropriate, carefully considered help—this is non-negotiable in the city of brotherly love and sisterly affection. Furthermore, if that's not enough, all of us are affected second hand when visitors from out of town are concerned about what these visible issues might mean for their health and safety, and wonder whether they'd like to return to Philadelphia to live, work, visit, or do business here.
We felt that the best organizations to work with on this would be ones that not only want our financial support and our volunteer time, but want our ideas and our technology solutions. Organizations that will "own it," staying on top of the effort because it's their job, so that we never lose momentum as our jobs pull us away. But the more of us there are, the greater that momentum and the less the impact as individual contribution naturally ebbs and flows.
We've been talking with these folks—they are fully and completely on board. They are awesome. They are innovative. They want to keep getting better, think about what is possible, and make it happen. THEY ARE LIKE US, PHILLY TECH COMMUNITY.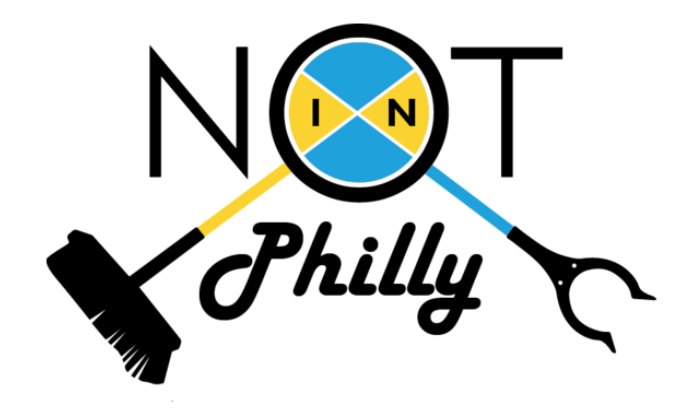 You can get all the background you'd like on those organizations by clicking the links here.
Here are the asks, plain and simple:
Calling all companies in Philly (tech and those with an interest in tech… so that should be all of you): select a representative from your organization to join the Hospitality & Corporate Council at Broad Street Hospitality Collaborative. We meet once a quarter, and will be breaking up into smaller action groups to tackle specific tasks, generate ideas, and enact change. Commit to giving $2500 a year (tax-deductable), which has specific, observable impact. Reach out to Jessica Paschke for more detail, to arrange a tour to see the awesome work they're doing on a daily basis, and most importantly—to get on board.
For those who want to get their hands dirty in some code right now, let's get Not in Philly v1 fully operational, and start talking about what it looks like beyond the web app—we're talking about pub crawl/trash pick-up combo events, collection hardware with geolocation and tracking abilities, and all kinds of cool stuff. Go to their github page to connect, or you can email them.
Join us. So far the tech community is represented by:
Arcweb
Armor
StartupPHL
Think Company
We will continue to update this page (and the organizations' social media channels, websites, etc.) as new folks sign on. Let's work together to continue to figure out how to shout it from the rooftops: what we're doing together and who has signed on (we've also been talking with Generocity, Technical.ly Philly, and the Philadelphia Business Journal to help with this… who else can we get on board?).
Others who have committed:
10 Rittenhouse Square
Atlantic City Linen Supply
Benjamin Foods
Cook + Solo
DoubleTree by Hilton
Drinker Biddle & Reath LLP
Garces Events
Greater Philadelphia Hotel Association
Gulph Creek Development
Keller Williams
Lupine Consulting
Pepper Hamilton LLP
PHLCVB-PHLlife
Philadelphia Orchestra
The Rittenhouse
Robert W. Baird & Co
Rosa's Fresh Pizza
Sofitel Hotel
Steinberg Conference Center
The Inn at Penn
Visit Philadelphia
To recap: whether we like it or not, these issues aren't solving themselves. There's a lot of talk out there about wanting to "give back." Well, this is what it looks like. Can we do something unprecedented together? I think we can. You're gonna want to be on this list when we do. Let's do it, Philly!
---
Send us a postcard, drop us a line
Interested in working with us?
We scope projects and build teams to meet your organization's unique design and development needs. Tell us about your project today to start the conversation.
Learn More