The Think Brownstone team looks forward to BarCamp Philly every fall, and this year was no exception.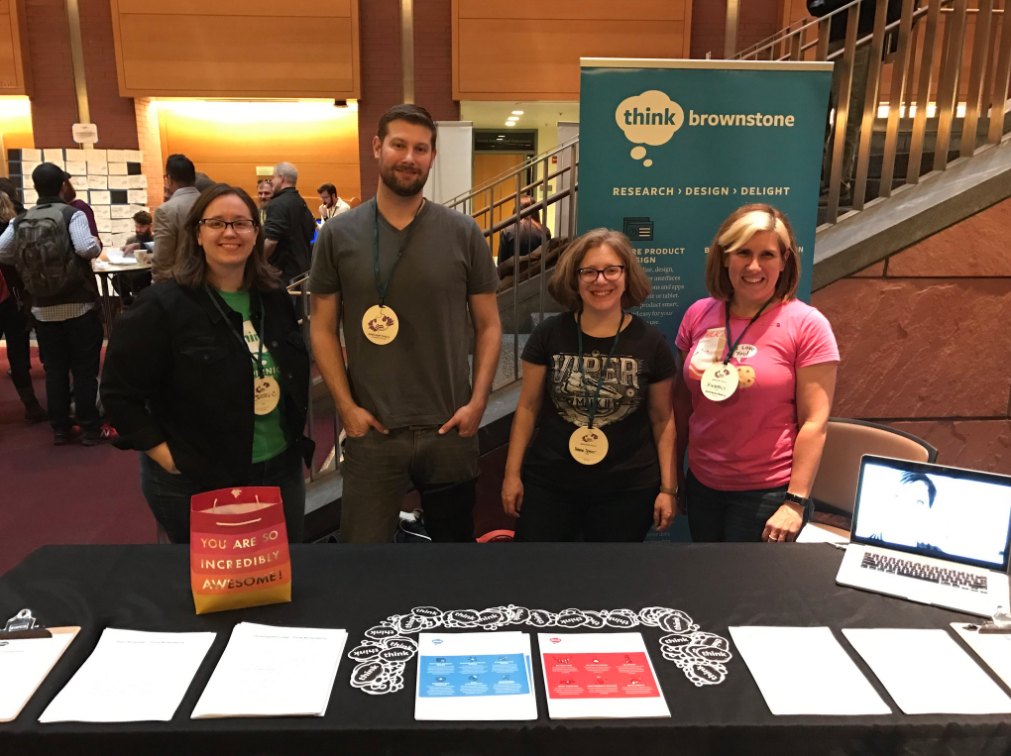 The all-day "unconference" held at Wharton's Hunstman Hall gives technology and design lovers a chance to speak about and listen to talks on lots of topics—and the casual sign-up-day-of format creates an environment of interesting, non-curated discussion. Talks range from informational technology and design sessions to more general discussions about community interests and shared hobbies.
We love watching the evolution of this event year to year. Our own Dave Thomas, a long-time BarCamp Philly organizer, and Dan Gautch, a long-time annual attendee, share some thoughts below on the new things they took away from this event.
A UNIQUE SPACE FOR COMMUNITY IN 2016 – DAVE
This year, BarCamp Philly was a place for people to share their thoughts and concerns about the political climate in a way that, for obvious reasons, it hadn't been in previous years.
There were two different sessions about how to run for office or get more involved in politics, and several others on topics like the future of feminism and political organizing. In addition, a crowdsourced "Wall of Hope" improvised on the day of gave attendees a place to express themselves in a variety of media.
I myself spoke about the need for online conversation that goes beyond outrage and vitriol, and encompasses solving problems instead of just defining them. I also talked about the platforms and "conversation design" that I think might accomplish this kind of discussion.
ONE OF OUR FAVORITE TEAM EVENTS – DAN
BarCamp never fails to impress me. This year was my third year attending, and I was blown away by this year's talks.
Every year, the range and depth of the speakers really makes BarCamp the enriching experience that it is. The key thing about this conference is that there is always something for everyone who attends.
In addition to the talks, I love spending time at our table to speak with and meet everyone who attends from across the city. It's one of my favorite unconferences.
THANKS!
We'd like to extend a big THANK YOU to this year's BarCampPhilly organizers and volunteers!
Did you attend BarCamp this year? What was your favorite part?
---
Send us a postcard, drop us a line
Interested in working with us?
We scope projects and build teams to meet your organization's unique design and development needs. Tell us about your project today to start the conversation.
Learn More