Whether sampling the eggnog with Uncle Steve or surveying the cheese spread with your Aunt Sue, we've all been faced with the inevitable attempt at small-talk defibrillation… "So, what do you do exactly?"
No doubt we've all come to develop a small cache of examples, tailored to various audiences, in an attempt to illustrate at least a piece of the User Experience domain. Those attempts might earn a glossy stare…a raised eyebrow…or perhaps a not-entirely-convinced, but conversation ending, head-nod. At this point Uncle Steve has processed at least one recognizable term and has promptly fit you into his predetermined scheme of design, interface, usability, consulting, etc. Uncle Steve later explains to his wife, Aunt Wilma, that you "make the websites" or "work in computers."
Every once in a while, we come across someone who "gets it" or is at least remotely familiar with the field. Recently, while viewing 3D images of my soon-to-be-born daughter, the ultrasound technician confidently nodded in agreement with one of my standard deck responses. He later dropped some science on me and enthusiastically recommended a documentary titled Objectified; this time I was sporting the raised eyebrow, and I promptly sought it out.

Objectified is a documentary film by Gary Hustwit (known also for the excellent Helvetica). It's a feature-length flick that walks the viewer through the world of industrial design of manufactured products from the perspective of the people who design them, and for the affection of the people who use them. The film includes contributions from Apple, IDEO, BMW Group and other renowned designers from across the globe, and incorporates design domains ranging from common household furniture, tools, and utilities to computers, cars and even brand experiences.
Whether it's an industrial designer highlighting the role of human emotion in successful design, a car designer preaching the avatar-like relationship one has with his/her vehicle, or a computer hardware designer illustrating the importance of thoughtful, well-planned, sustainable design – the messages ring true to any modern day designer. The design processes are invariably complex, regardless of the domain. Be it industrial, product, interaction, or experience design, our multi-faceted processes run parallel.
The movie also provides an interesting illustration of the domain diversity for any given problem. We all design within the constraints and affordances of human cognition/emotion/ergonomics, business requirements, technical requirements, sustainability, maintainability, cultural acceptance, etc. For this, a successful UxD team must itself be diverse in its knowledge and capabilities to fully embrace the holistic nature of the problem or opportunity. The mixture of backgrounds and talents within any UX firm creates something like a unique fingerprint that can be seen in all of their work (keep an eye out for a future blog post where we outline some elements of Think Brownstone's UxD fingerprint!). Experience Design is still a young practice, and many practitioners attempt to illustrate the field as a subset of discrete domains.  However, in reality, the breadth of the practice is driven heavily by the problems and complexities of the individual project.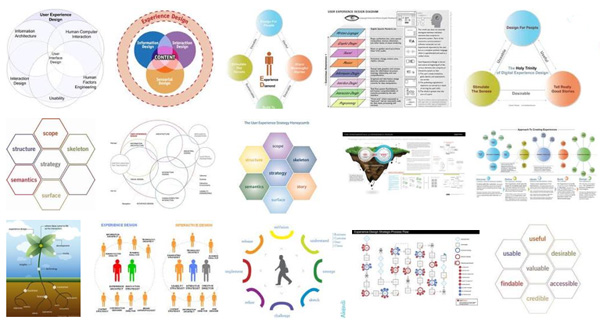 If the design industry impacts so many facets of our lives, why is it still so hard to explain our profession? You probably remember the last time you interfaced with a design, physical or digital, that was simply atrocious – that frighteningly complex security alarm panel, the wiring diagram for your new programmable thermostat, or that chair in the conference room you're convinced was sculpted to fit a chimpanzee. Whereas the inadequacies of poor designs are often magnified, well thought-out designs often go unnoticed – because a good design is one that seamlessly compliments the natural behavior or the user. In the film, Naoto Fukasawa stresses that good design should be removed from the realm of consciousness. You don't really think about the pen as you write with it. He finishes with a concept that rings true and strong: "design dissolving in behavior."
So first off, if you're interested in this blog I'd highly recommend spending 75 minutes with "Objectified". Then next time, instead of explaining to Aunt Sue how your career goal is to create things nobody will notice, tell her to watch it too. I'm willing to bet it'll change the way she not only views your job, but also her world.
---
Send us a postcard, drop us a line
Interested in working with us?
We scope projects and build teams to meet your organization's unique design and development needs. Tell us about your project today to start the conversation.
Learn More