We're excited to share with you all that we've started a new tradition of celebrating Bastille Day in honor of Phil's (our Executive Vice President) fantastically French heritage. Instead of storming the local prison-fortress, we've taken a much more peaceful approach and decided to assemble a world-class collection of "dangerous cheeses" and enjoying them wherever Phil happens to be that day—after all he is our tour guide. A word to the wise, Phil takes his French cheese very seriously, get ready for it.
So today we gathered together and celebrated with a group of clients (friends) who were treated to Phil's guided tour through the cheeses of France—complete with fresh bread, grapes, cherries, almonds, saucisson sec (French salami), and cornichons (French pickles). Sounds delicious right? It was. Of course, as music enthusiasts, we also supplied a soundtrack to set the vibe, including the French National Anthem, "Foux Du Fa Fa" by Flight Of The Conchords, a host of French Canadian ditties from Russ's collection and of course, "Bastille Day" by Rush.
It's times like these that remind us how lucky we are to be surrounded by wonderful clients, talented Thinkers, and a team that supports one another and their passions—even something like a love for cheese.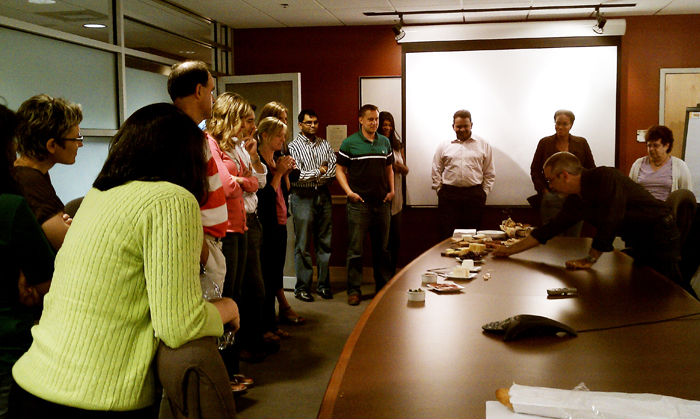 A group of clients and Thinkers tasting delicious French cheese and accoutrements. The fresh baguette too!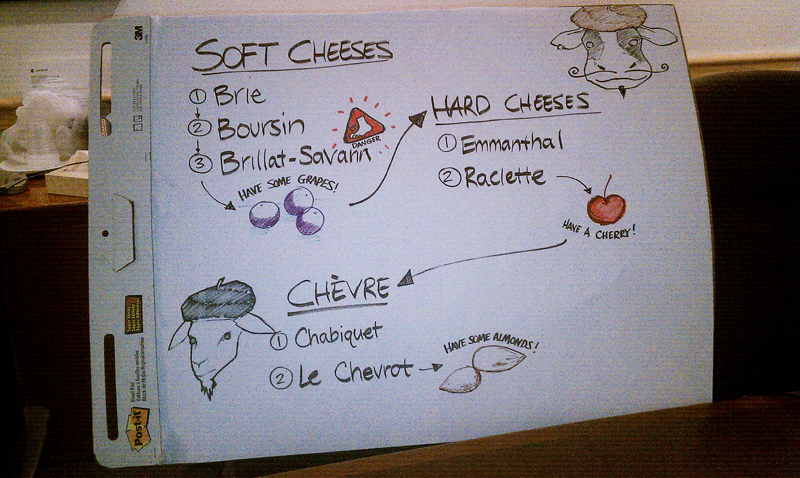 When you don't have tiny flag labels to decorate your charcuterie board but you do have a giant Post-it board, you make it work. Phil's excellent roadmap and illustrations help guide the tasting.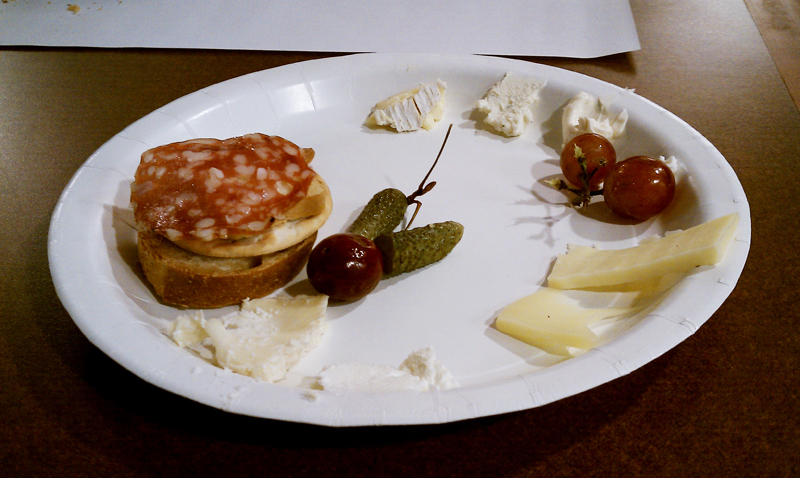 A small smattering of the cheeses and accoutrements we sampled.
We had a wonderful time and fully expect this to become a Think Company honored tradition. (Maybe a retreat to France… too much?) Will we be celebrating with you next year? Vive La France!
---
Send us a postcard, drop us a line
Interested in working with us?
We scope projects and build teams to meet your organization's unique design and development needs. Tell us about your project today to start the conversation.
Learn More