We've started a tradition of celebrating Bastille Day in honor of Phil's fantastically French heritage. Instead of storming the local prison-fortress, we've taken to assembling a world-class collection of "dangerous cheeses" and enjoying them wherever Phil happens to be that day.
So today we celebrated with a group of clients (friends) who were treated to Phil's guided tour through the cheeses of France—complete with fresh bread, grapes, cherries, almonds, saucisson sec (French salami), and cornichons (French pickles). Of course we also supplied the soundtrack, including the French National Anthem, "Foux Du Fa Fa" by Flight Of The Conchords, a host of French Canadian ditties from Russ's collection and of course, "Bastille Day" by Rush.  Will we be celebrating with you next year? Vive La France!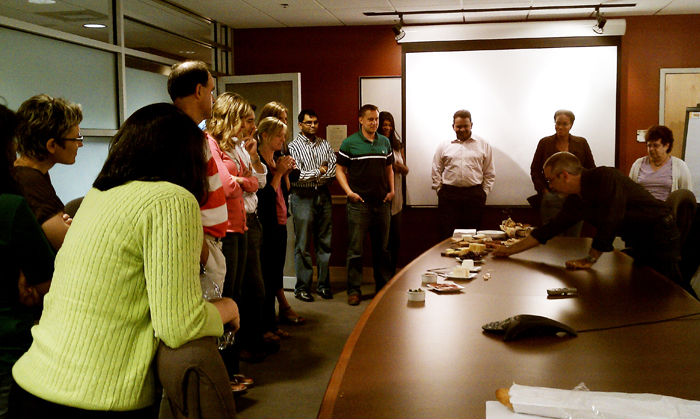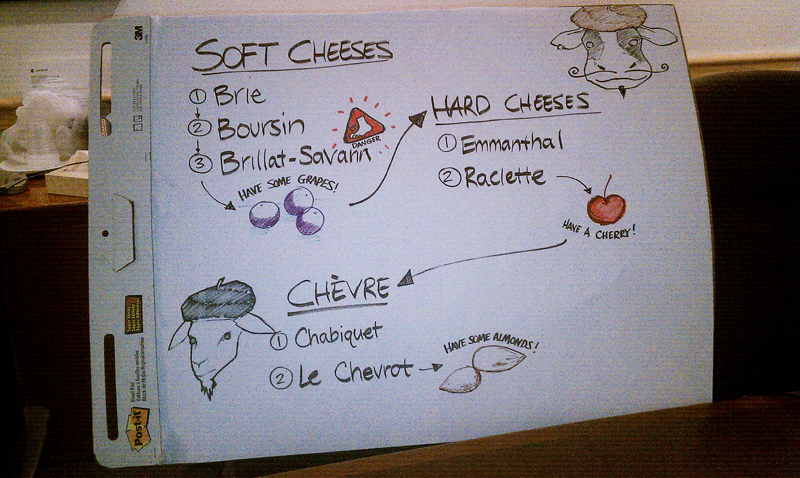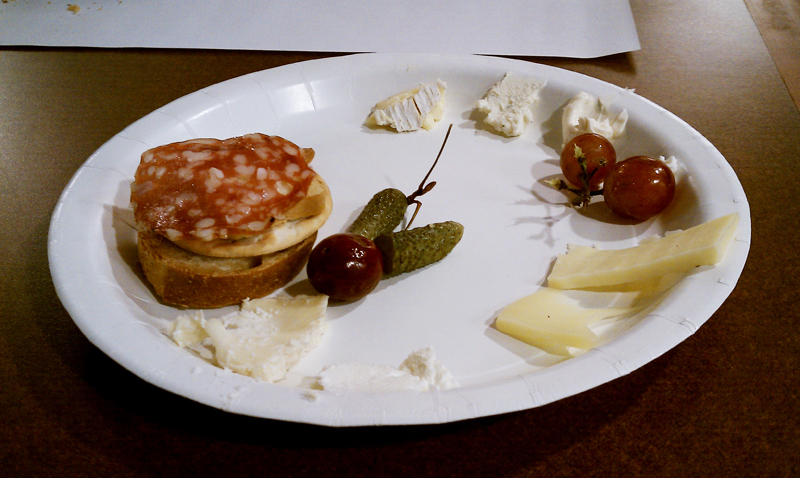 ---
Send us a postcard, drop us a line
Interested in working with us?
We scope projects and build teams to meet your organization's unique design and development needs. Tell us about your project today to start the conversation.
Learn More