Careers Page
We're looking for a
Senior AEM Developer
Philadelphia, PA

Full Time

$90,000 - $110,000
We are looking for a Senior Front-end Developer with Adobe Experience Manager (AEM) component development experience to join our team at Think Company.
Think Company operates in the United States as a remote-first company, with potential for as-needed travel associated to client needs. As such, please consider this a remote (work from home) position. Please note that Thinkers are expected to operate within Eastern Standard Time Zone business hours.
FLSA Status: Non-Exempt
The ideal candidate for this role will be comfortable translating designs into accessible, stateful, component-based code and able to discern when to pull from an existing code pattern library versus create new. An in-depth understanding of the modern web development stack—from npm modules to code bundling and from RESTful APIs to browser rendering—is crucial. You should also be comfortable coding to established standards/conventions, working with code versioning systems, and collaborating with cross-functional teams.
Nice-to-haves include experience with design systems, writing test-driven code, experience working in an Agile Scrum environment, and familiarity with container-based virtualization on AWS. (Don't let these scare you off if you haven't done them before!)
No matter your technical and teamwork qualifications, we're looking for someone who happily contributes to documentation, demonstrates attention to detail, has strong communication skills, and aligns with Think Company's core values.
Responsibilities
Be a developer consultant with the ability to work and speak with senior-level individuals at client organizations, even when you don't know everyone in the room.

Be a key development strategist for your project, fostering understanding with your internal team but also keeping the client up to date.

Work with client and vendor teams to understand their methodologies and workflows to better execute on the client's goals in context of the project.

Build code pattern libraries, responsive page templates, and single-page web applications from annotated visual designs

Be an advocate of technology and understand current trends, while also being knowledgeable of future trends.

Work closely with visual and UX designers, understanding creative vision and advising on accessible components, technical feasibility and best practices for optimal user experience.

Be an empathetic mentor to other Think Company and client developers as they work towards mastery of software development in an enterprise environment.

Be a thought leader in development, often researching and knowing the latest development trends and methodologies and socializing them with the team.
Requirements
2+ years experience with AEM component and template development, content and experience fragments, workflows, and environment setup in recent versions of AEM or AEM Cloud Service

Possess a keen ability to craft clear solutions in the face of complex problems.

Experience with front-end development practices including accessibility, progressive enhancement, cross-browser/platform compatibility, performance, and pre-processors/build tools

Experience writing project requirements and technical documentation for testing and development.

Experience with git, svn, or similar version control systems and knowledge of Git Flow methodologies

The ability to work with many groups within a large organization and understand the key players.

Knowing when to call out setbacks as risks for a successful delivery.

How to program in JavaScript and at least one back-end language.

How to architect client-side JavaScript applications using frameworks like React, Angular, or Vue.

Have experience developing with content management systems

Understand the intricacies of a well-formatted HTML document and CSS.

Understand how to use current front-end tools such as Babel, ESLint and Webpack.
Benefits
Competitive salaries, raises, and bonuses
Matched retirement account
Flexible paid time off
100% paid health and dental insurance
Perks
Work where you want
Paid parental leave
Personal training budgets
100% paid life and disability insurance
5 year anniversary trip
Commuter benefits
Life at Think
We're more than what we make
At Think Company, we build teams of talented practitioners, solve tough problems, and log off in time for dinner.
Life at Think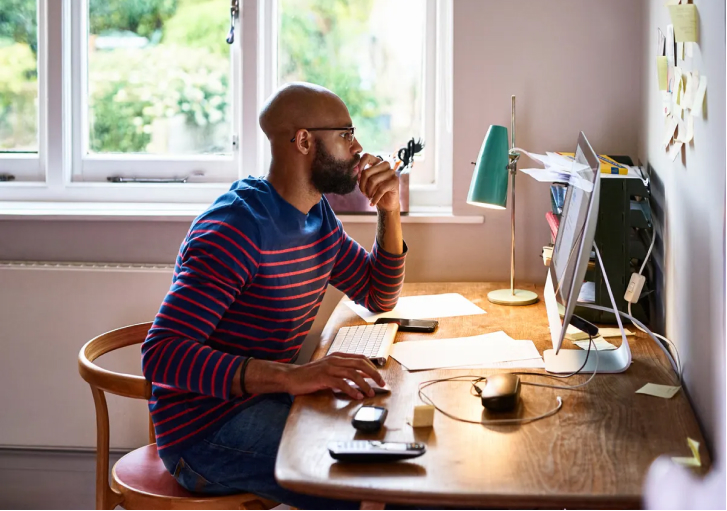 From the blog
Want to know what makes us tick?
Here's what we've been thinking about lately.