Careers Page
We're looking for a
Quantitative Design Researcher
Philadelphia, PA

Full Time

$78,000 - $95,000
Think Company is looking for a Quantitative Design Researcher who will be responsible for the optimization of data and platforms for a rapidly growing pharmaceutical client. 
Think Company operates in the United States as a remote-first company, with potential for as-needed travel associated to client needs. As such, please consider this a remote (work from home) position. Please note that Thinkers are expected to operate within Eastern Standard Time Zone business hours.
FLSA Status: Non-Exempt
The ideal candidate will set our client up for success in data collection, data analysis and continued evolution based on insights and learnings from their data. This candidate works closely with designers, qualitative researchers, content strategists and developers to understand users and customers and to determine the best way to evaluate their experiences. They also will ensure our clients are collecting the right data in the right ways in order to meet and measure our client's goals and the business goals. This candidate will be analyzing and understanding that data on a regular basis to help drive decision-making. They will identify solutions through data mining and integration to create and design data specifications for processing and reporting.
Responsibilities
Establish and shape metrics, gathering baselines and helping to define targets going forward

Collect and analyze data from multiple sources and compile into actionable insights

Ensure data quality and compliance 

Ensure adherence to data privacy policies and compliance with relevant regulatory frameworks

Design and ongoing management of data related to website and media goals 

Leverage data to tell meaningful stories through data depictions including but not limited to hot-spotting, graphics etc.

Drive continuous improvement by streamlining current data gathering and data analysis processes

Collaborate with designers and content strategist to define metrics and share recommendations based on data and analytics 

Partner with qualitative researchers to provide well-rounded understanding of users, usages, customers, and more

Collaborate with design team members, partnering vendors and clients to translate business needs into data solutions

Collaborate with IT and security teams to ensure data security and mitigate risks
Requirements 
3-6 years of experience in data

analysis

, preferably in the pharmaceutical or healthcare industry

Proficient in data architecture, data integration tools and database management

Demonstrated experience with database technologies and data warehousing solutions 

Dashboarding experience (Google Analytics, Google Dashboard Manager, Adobe Experience Manager)

Strong fundamental statistical analysis skills 

Excellent verbal and written communication skills, capable of translating complex data to technical and non-technical stakeholders
Benefits
Competitive salaries, raises, and bonuses
Matched retirement account
Flexible paid time off
100% paid health and dental insurance
Perks
Work where you want
Paid parental leave
Personal training budgets
100% paid life and disability insurance
5 year anniversary trip
Commuter benefits
Life at Think
We're more than what we make
At Think Company, we build teams of talented practitioners, solve tough problems, and log off in time for dinner.
Life at Think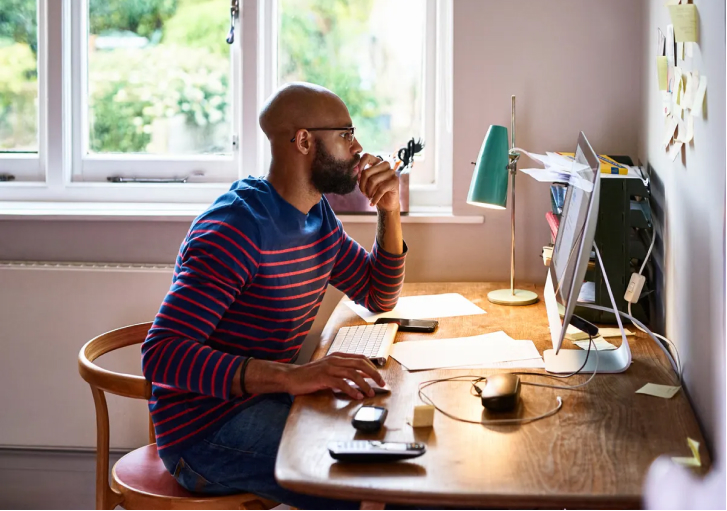 From the blog
Want to know what makes us tick?
Here's what we've been thinking about lately.